Summer break is here and it is a great time to dive deeper into the world of literature. Reading reduces stress, expands your vocabulary, improves your memory, and most importantly, it provides entertainment. And courtesy of the Barnes and Nobles Summer Reading List for Teens and Young Adults, here are five highly recommended novels to read over the summer.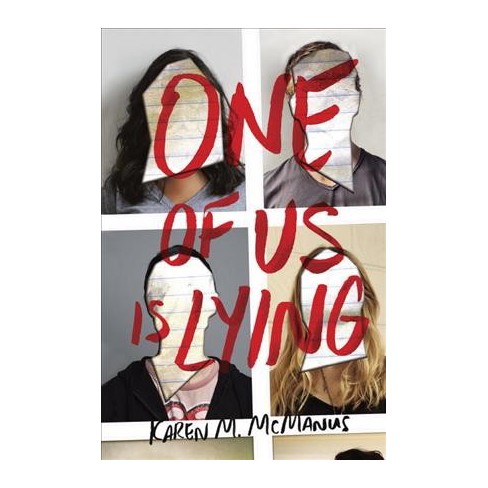 This international bestseller tells the story five high school students stuck in detention and the shocking murder of one of them. The victim, Simon, was the creator of a gossip app and was planning on exposing all four of his classmates. Now the question is: who did it? Karen M. McManus is a New York Times bestselling author of this novel and Two Can Keep a Secret. (I'm actually reading this book too!)
After Snow White's mother dies, her kingdom falls under the rule of her evil stepmother. When she learns of a plot to kill her, she gets help from unexpected allies (including the dwarfs) to help her defeat the Evil Queen. But things change when the Evil Queen begins to target her loved ones…including the prince. Mirror, Mirror: A Twisted Tale is written by Jen Calonita. Calonita is a former entertainment editor who worked in Hollywood and inspired her first book series, Secrets of My Hollywood Life.
Hate List is a timely coming-of-age story about the aftermath of a school shooting. Valerie Leftman's boyfriend was the assailant in an awful shooting in the school cafeteria. Despite being harmed during the attack to save someone's life, she was implicated in the shooting for creating a hate lists of people who were victims of the shooting. Now, Val returns to school as a senior and must confront the challenges that high school brings and the traumas of a very violent day. Jennifer Brown is the critically acclaimed author of multiple young adult and middle school novels such as Bitter End, Torn Away, and Life on Mars.
If you want to read something romantic and light-hearted, Tell Me Three Things is the book for you. This New York Times bestseller revolves around Jessie, a cynical girl who has to deal with the death of her mother and her new stepmother and her obnoxious son, all while starting her junior year at an intimidating Los Angeles prep school. She contemplates running away back to Chicago, until someone by the name of Somebody/Nobody emails her with an offer to help her survive her time at school. And taking a big leap of faith, Jessie decides to rely on SN to help her navigate her academic and personal life. This contemporary novel was written by former lawyer, Julie Buxbaum, whose work has been translated in 25 languages.
They Both Die at the End won the Booklist Editors' Choice of 2017 for its uplifting and powerful tale of two strangers who are going to die the same day. When Death-Cast tells Mateo Torrez and Rufus Emeterio that they are going to die, the strangers make a pact to live a lifetime in a day with the help of an app called the Last Friend. Adam Silvera is a New York Times bestselling author who has received critical acclaim for his other novels: More Happy Than Not, History Is All You Left Me, and What If It's Us.
Featured Image via Affinity Magazine