Remember the beautiful times when we would glue ourselves in front of the television whenever the High School Musical movie trilogy started playing on screen or maybe the time when we would sing along the song "We're All in This Together"? You would also not forget the euphoria when Disney announced that High School Musical 4 was going to be filmed and also that sadness that came after that when the plan seemed non-existent.
Well, dry off your tears as there is far better news for all of us.
Disney Channel had just announced that it has begun casting for a 10-episode short docu-style series which revolves around a group of students at East High who stage an on-stage musical (not The Music Man, of course) for Disney's upcoming direct-to-consumer streaming service. And guess what? They will be staging HIGH SCHOOL MUSICAL. Isn't that amazing? According to The Hollywood Times, the series will follow the students as they realize that as much drama happens off-stage as it does on stage.
Here's the best part which would make the inner child come alive; it is also reported that every episode will feature a brand-new rendition of a song from the first film, along with an original debut song. This series which would be executive produced by Tim Federle and Oliver Goldstick (yes, the same old Oliver Goldstick that had worked on Freeform's Pretty Little Liars). Sounds like a good thing as Goldstick has had a forehand experience on teenage dramas so we could just anticipate more drama out of this series.
I've got some latest deets on this and it is known that there would be 8 major characters and they're on the hunt for these lucky people according to casting director Julie Ashton. Unfortunately, there will be no cameo appearance of Zac Efron, Vanessa Hudgens or Ashley Tisdale…yet.
So, here's a glimpse on each of their descriptions and who knows, maybe someone could guess who's gonna play their roles.
Ricky– Well, this chap is being described as a snarky sweetheart, a B-minus student and well, the star of the show. So, here's the news, Ricky had been dating his junior, Nini for a year. She unexpectedly breaks up with him (way to go for relationship goals) so, Ricky launches a plan to get Nini back. The plan? He auditions to star opposite her in the school's production of High School Musical. Ricky soon has a deep fear that he's not actually awesome at anything despite being a class-clown and coasting on charm. He even attempts get-rich-quick schemes with his best friend and skater, Big Red. He even stays up late binging GoPro stunt videos on YouTube.
   Voted: Most likely to sleep through his alarm
2. Nini– As you've guessed, the damsel in distress (well, not really). Nini, being formerly relegated to the chorus of her school's musicals, had just gotten back from summer camp and as all movies say, found her voice and confidence playing the lead in The Music Man. It was from the camp that she met Ricky. Well, as you've anticipated…more drama. She is extremely loyal to her two moms and has emerged as an iron butterfly. She never misses American Idol and The Voice (only after finishing her homework) and also takes hour-long showers to sing Ariana Grande's entire catalogue.
Voted: Most likely to have a Hamilton lyric as her senior quote
3. E.J.- Nini's new love interest who is an ambitious entrepre-nerd who brings homemade props to auditions. He's quite competitive if you ask me. He's the son of two high-powered corporate attorneys and is extremely confident unless anything goes off plan (Warning: Anxiety attacks may occur). He calls the Steve Jobs biography his "bible" and keeps a copy on his nightstand on par with his ambition on being a future producer.
Voted: Most likely to report another student for cheating on a test.
4. Ashlyn– A horoscope reader, brash and gutsy Ashlyn's mouthy attitude covers on "new kid" self-doubt. Being E.J.'s cousin, she tries to find her place in the school's hierarchy. A worshipper of Sara Bareilles is an aspiring songwriter and can't wait till she's old enough to vote and in the meantime- she'll march and protest. She uses Headspace as her most used app for meditation (because she's got a crush on the disembodied Buddha voice) and has got her eye on Student Council.
Voted: Most likely to read your palm
5. Big Red– Ricky's lifelong wing-man and a skate rat. He's the spiritual cousin of Bill and Ted and is always is sleep-deprived since preschool. Despite having a crush on Nini since middle school, Ricky and Nini's breakup had hugely devastated him and as you've guessed it- he'll be playing their third wheel (with some moral best friend dilemma). He wants to start a garage band but keeps forgetting to learn an instrument. Having an addiction to true crime podcasts and The Walking Dead proves nothing as he's still afraid of the dark.
Voted: Most likely to believe aliens are real, bruh
6. Gina– An understudy? No, a wonder-study. She's a polished pro with an Equity card and she has an unwavering belief that the drama teacher made a huge mistake by not casting her as lead. She's an entitled princess. Gina has a worry that she peaked in 6th grade when she starred in a Canadian tour of Annie. She causes Nini to doubt her own talent after she posts up videos of her singing on Instagram that eventually go viral.
Voted: Most likely to push you down a flight of stairs.
7. Vikram– He has Beyonce on his iPhone lock screen and has his Tony Award for Best Choreography speech already written out (overconfidence, don't you think?). The captain of the color guard and the student choreographer of High School Musical, Vikram thinks of the drama teacher as a peer as he eats lunch in her office. He has been drinking espresso since 3rd grade and is terrified of failure. He still sleeps with a stuffed elephant and uses the Starbucks app frequently.
Voted: Most likely to stage a flash mob on a field trip.
8. Miss Jenn– She's the school's new drama teacher and has high energy with a tiny bit of reality. She believes musicals are life-savers. If only she believed in telling the truth on her resume. She has just moved back home to Utah after she left New York under mysterious circumstances, packing up in a hurry. Miss Jenn even forces Vikram to do a Kickstarter for the musical when the school board refused to give her the $50000 budget she asks for. She suffers from serious imposter syndrome and would ultimately do anything for these kids. She uses and loathes Tinder a lot.
So, I know all this is brewing up a lot of mixed emotions among you readers out there. But, I know that High School Musical: The Musical will leave you speechless as there will be a lot of intense drama and of course, loads of songs.
There's still no official release date for the show, but since Disney's streaming service is set to launch sometime in early 2019, you can bet a premiere date will be around the same time.
From the cast line-up, we could also see that the casting stars will be in all shades of color which is great with the world growing towards diversity. I really look forward to that. Keep your eyes peeled for more updates on this spectacular series and let's just keep our heads in the game (get it?)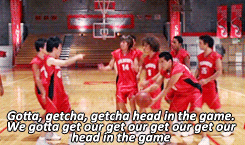 Featured Image Via Google Images
Heart
Haha
Love
Wow
Yay
Sad
Poop
Angry