BBC 1Xtra's annual musical showcase is back this weekend, with a stellar lineup boasting Chance the Rapper, Pusha T, Ella Mai and Stefflon Don.
Taking place at London's world famous 02 Arena tonight (22nd September), doors will open at 6 PM, with the show running from 7 PM till approximately 11:00 PM.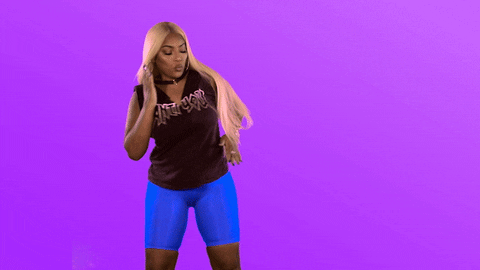 Although tickets for the event have sadly sold out, eager fans will be able to live stream the event or catch the performances on the radio, as both Radio 1 & 1Xtra will be streaming the show live from 7 PM.
1Xtra Live is not just another music festival, it's a chance for both local and global artists to come together on one stage and cement their place as a superstar. Here are 5 reasons you should be particularly excited about tonight!
1Xtra Live has been a platform for some of the biggest stars in Urban music
Mary J Blige, Stormzy, Rita Ora and Craig David are just some of the headliners who have taken to the stage, and for the likes of Stormzy, J Hus and Rita Ora who have all performed at the prime of their career, the event has been a platform for the upcoming grime artists and singers who are trying to secure their place in the music industry and build up a fanbase. Having been nominated for favourite female RNB artist, alongside the likes of Rihanna and SZA- London born Ella Mai could be the breakout star of this year's event.
2. There are definitely going to be some UNEXPECTED surprises!
The folks at BBC 1Xtra are pretty sneaky and usually have a surprise appearance up their sleeves. Last year it was French Montana, the year before it was Professor Green. Now, the question on everyone's minds is that who will be popping up this year?
3. Jorja Smith could bring out a surprise guest!
Jorja Smith is known for her sultry tones, and is very quickly cementing herself as a soul artist to watch out for. However, the 20-year-old already has some pretty impressive collaborations under her belt- Stormzy, Drake and Kali Uchis-  all of which the London star calls friends! So should we expect the singer to bring out some of these megastars to support her performance? I guess we will have to wait and see…
4. Pusha T will be bringing his critically acclaimed Daytona record to the UK for the first time.
Although the rapper is bringing his Daytona tour to the UK in December, tonight's performance will be the first time his UK fans get a sneak peek at what's in store for them. Daytona is the star's third studio album and has garnered critical acclaim after the album received a Metacritic score of 86 out of 100. However, the release wasn't without it's own share of controversy with the rapper being criticised for changing the cover art to depict Whitney Houston's drug-filled bathroom.
Pusha T also started a feud with Drake when he addressed rumours that the Canadian rapper hires ghostwriters to write his raps on the track "Infrared." This led to Drake responding with his own diss track titled "Duppy Freestyle." Although Pusha had the last word when just four days later, he released "The Story of Adidon" which sent shockwaves throughout the industry as he announced that Drake had a secret son. 
5. Chance the Rapper could be bringing new music
Having just released four new singles and a rumoured new album set to drop any time now, Chance the Rapper could be about to perform some of his new tracks, exclusively for UK fans. Talking to Charlie Sloth on his 1Xtra show, he said:
"I haven't played London in a minute, and I got, I would say quite a few fans out there, so I'm ready to get back," Chance told Charlie Sloth, "It's a blessing. I'm very excited to be at the O2. Let's turn it into the O4!"
Make sure you tune into BBC 1Xtra live tonight via the live stream or by listening on the radio from 7 pm.
Featured Image Via Twitter @1Xtra
Heart
Haha
Love
Wow
Yay
Sad
Poop
Angry