It's a new year everybody! It's time for a clear mind and open heart.  Most of us talk about starting fresh and living healthier, more well-rounded lifestyles, but how many of us actually come through on that promise? And I get it, it's difficult to do a total 360, so why don't we start off with something easy instead?
There is a whole outdoor world to be walked on, climbed on, swum in and gazed at! Natural beauty that is free and untouched! And America alone is chock-full of it. So, this year, let's go and see whatever is out there. Wherever you are, take a walk and smell the flowers! Taking just one small step is the easiest way to make a big change! And nothing makes a day, a year or a life more beautiful than getting back to your roots and surrounding yourself with fresh air and nature.
So, to kick things off and make it even simpler, here is a list of just some of the amazing, natural wonders the U.S has to offer!  Support your fresh start by supporting our gorgeous earth and all its special details!
Sea Lion Caves – Florence, Oregon
This is a must see, especially if you already live on the West Coast.  The caves were originally discovered by a local man, in 1880.  Every spring and summer, the cavern is the primary host to northern sea lions. Along with the sea lions, orca whales can also be seen once a year migrating, and grey whales may be seen all year round. If you thought it couldn't get better than that, you're wrong! The area is also home to birds such as tufted puffins and bald eagles! The cavern has often been compared to the famed Blue Grotto, located on the island of Capri in Southern Italy – and for good reason!
The Tree of Life – New Orleans, Louisiana
This magnificent tree is officially named the Étienne de Bore Oak after the first mayor of New Orleans but it was lovingly nicknamed by locals. It is one of the original members of the Live Oak Society, and is estimated to be between 100 to 500 years old!  But maybe the greatest feature of this tree is that it's against a wall of the Audubon Zoo, giving any tree climber the perfect view of giraffes, given the right time of the day!
Schoolhouse Beach – Washington, Wisconsin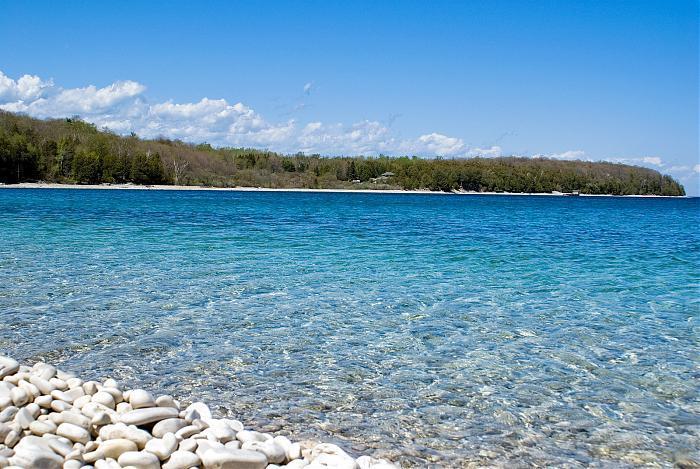 This gorgeous lake beach is made up of smooth limestone rocks and is one of only five similar beaches of its kind in the world!  The island got its name from a schoolhouse that once stood nearby.
Bubble Rock – Mount Desert, Maine
Named for its interesting position, Bubble Rock formed through glacial erosion and now overlooks South Bubble Summit in the middle of Acadia Park.
Cumberland Falls State Park – Williamsburg, Kentucky
Known as the Niagara Falls of the south, Cumberland Falls is very special for one particular reason – "moonbows."  Moonbows are basically rainbows that appear under the moon, rather than the sun, and are incredibly rare.  There are only a few places they are known to appear regularly, and Cumberland Falls just happens to be one of them!
Santa Rosa Blue Hole – Santa Rosa, New Mexico
Just along Route 66, the blue hole has been a cool oasis for desert travelers for decades.  The spot is actually within two hours drive for 80% of New Mexicans.  The hole dives down into different underwater caves and nooks, and it still unknown as to how far they actually go back!
Register Cliffs – Guernsey, Wyoming
Register Cliffs was once one of three rocks, in which people moving along the Oregon Trail marked their names on, for future generations.  At the time, it was one of the best-known landmarks for those heading west.  And now, it stands to honor the pioneers' great bravery.
Konza Prairie – Manhattan, Kansas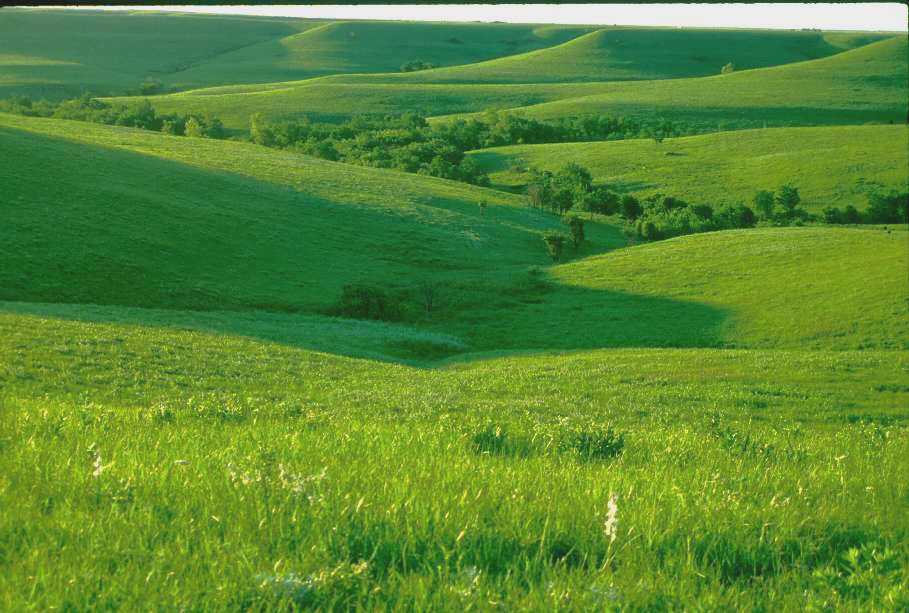 The prairie is located in Flint Hills, the now largest unplowed area of tallgrass in North America. The prairie supports the life of many different types of species, such as fish, birds, and vascular plants.  A herd of 300 bison roam there, as well as wild turkey and the native white-tailed deer.
Craggy Gardens Rhododendron Tunnels – Asheville, North Carolina
In the Blue Ridge Parkway, along the high slopes of the Craggy Mountains, there are sensational wildflowers that bloom each spring!  The native Catawba rhododendrons twist to form tunnels that cover the trails.  The exquisite flowers and greenery overlook Ashville from a whopping 3,500 ft.! This garden could definitely be in a scene from your favorite Disney movie!
Singing Beach – Manchester by the Sea, Massachusetts
Unfortunately, the beach doesn't actually break out into Billboard's Hot 100, but the sand does make a squeaky sound to the shuffle of feet!  The singing is still not fully explainable, but it is believed to occur when the surface of a sand grain rubs against the layer of sand below it.
Grasshopper Glacier – Park County, Montana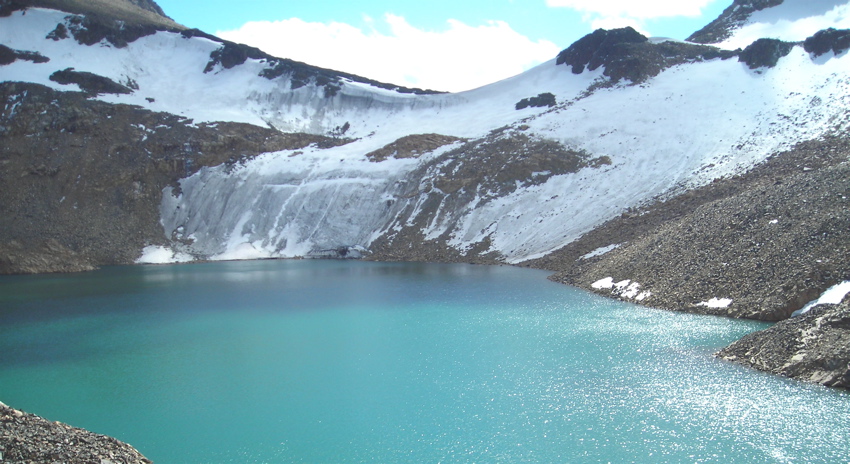 Grasshopper Glacier got its name from the millions of frozen locusts trapped within it. The most widely believed theory is that centuries ago, the locusts were migrating through the Rocky Mountains when a huge storm occurred and washed over them. In the early 1900s, the glacier was described to look like "the skin of an elephant" due to its odd coloring caused by grasshoppers.  Because of global warming, the glacier has shrunk immensely, so make sure to get there before it disappears completely!
Bears Ears National Monument – Southeastern Utah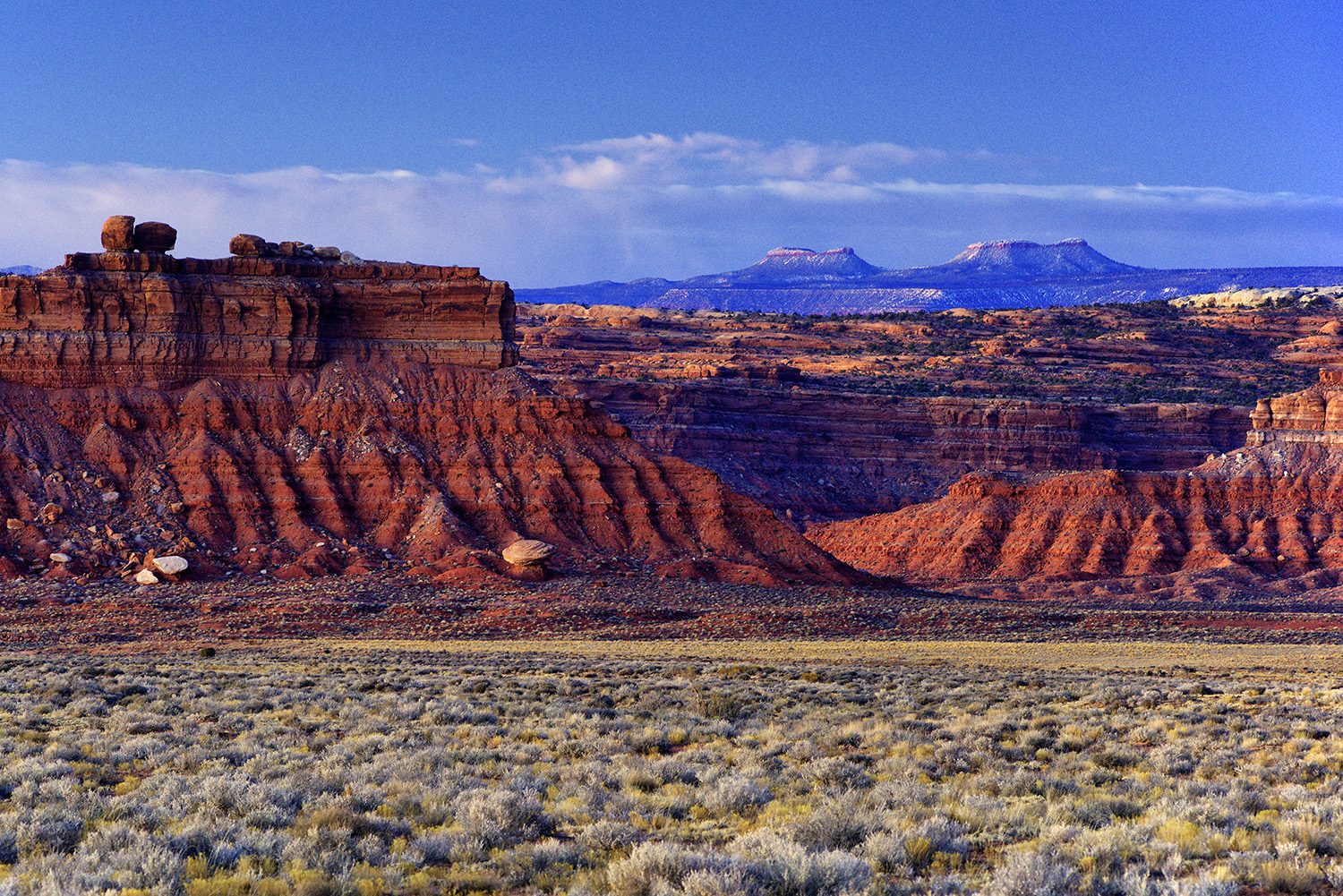 Bears Ears is home to a vast array of cultures, history, and natural resources.  The monument got its unique name, due to the rock's resemblance to bear ears, at the top.  The area is tied to the Navajo, Hopi, Ute Mountain Ute, Ute Indian Tribe of the Uintah and Ouray Reservation and the Pueblo of Zuni tribes, all of whom are represented in the Bears Ears Inter-Tribal Coalition.  In December of 2017, Donald Trump moved to reduce the monument by 85%, but that's no reason to stop fighting for or appreciating this breathtaking land!
The Tree That Owns Itself – Athens, Georgia
As the story goes, the owner of this tree, William H. Jackson, loved it so much, that he granted it full dominion over itself, for its own protection and beauty.  Unfortunately, in 1942, the original tree fell to a storm, due to its decaying condition. However, to continue to honor William's wishes, residents of Athens planted a new tree in the same spot, that is now known as the "Son of the Tree That Owns Itself." The great circle of life!
Here's to 2019 – a year for peace, a year for healing and a year for adventure!
Now, what are you waiting for?  Find your wonder.
Featured Image via Pixabay