Look out next week for some highly anticipated music releases! Keep "On the Beat" on Friday, April 7th.
Cold War Kids- L.A. Divine
In nearly three years, Cold War Kids have announced L.A. Divine to hit the indie crowd 11 years after the release of Up in Rags/ With Our Wallets Full and their major label debut Robbers & Cowards. Since, the American indie rock band from Long Beach, California released Loyalty to Loyalty in 2008, Mine Is Yours in 2011, Dear Miss Lonelyhearts in 2013, and Hold My Home in 2014. The band that formed in 2004 in Jonnie Russell's apartment above a restaurant in downtown Fullerton has April 7th as their prospective drop date for their sixth studio album. The album is to lead with "Love Is Mystical," a power anthem about reaching a breakthrough.
Nathan Willet of Cold War Kids said about "Love Is Mystical", "When you tour as much as we do, and you get back in the studio in the middle of it, you're kinda numb, it is hard to get that feeling back and this song was the real breakthrough. It's about supernatural love – looking for inspiration and meaning, surrendering to feeling, love calling out your name; that journey we must go on to find it."
It is followed by "Can We Hang On?" released in anticipating of L.A. Dream. This catchy and nostalgic tune hits the same heart strings that "First" had for us two years ago. March 2017 From the given title tracklisting, L.A. Divine looks to the glorification and interest in SoCal life- love, restlessness, politics of fame, and youthful freedom. Predict that L.A. Dream will strike on the place of the youth and the current waves in political ecology. "Wilshire Protest", the ninth track on "L.A. Dream", alludes to a student Anti-Trump protest in Los Angeles November of 2016. Down Wilshire Boulevard, adults and juveniles brought the spirit and solidarity of Los Angeles- possibly being brought into light by Cold War Kids. They have been consistently captivating with their message, indie signature, and uplifting kinetic energy.
Falling In Reverse- "Coming Home"
Led by vocalist Ronnie Radke, this Las Vegas-based rock band signed to Epitaph Records in 2008 and has kept true to their glam metal demographic. Following "The Drug in Me Is You" released in 2001, "Fashionably Late" in 2013, and "Just Like You" in 2015, Falling In Reverse is planning to release "Coming Home" their fourth album that has been publicized with an dark, iridescent astronaut- you know because astronauts return…to Earth…from being away for a long time.
Radke's fans have stayed true to him through his past troubles with narcotics, probation, arrest, and complexities and consequentially departure from Escape the Fate. Falling In Reverse has emerged from the mess as a strong member of the alternative music community. Radke has commented that he has been influenced by pop stylized choruses and post-hardcore, working his way somewhere between Katy Perry and Underoath. As for the image, before digging deeper into Radke's influence, the image for Falling In Reverse was progressively arrogant- music that got lost in a glorified, sell-out scene. For someone who was in the tragic scene phase, there is a soft spot to see where the image and sound of Falling In Reverse goes.
Joey Bada$$- All Amerikkkan Badass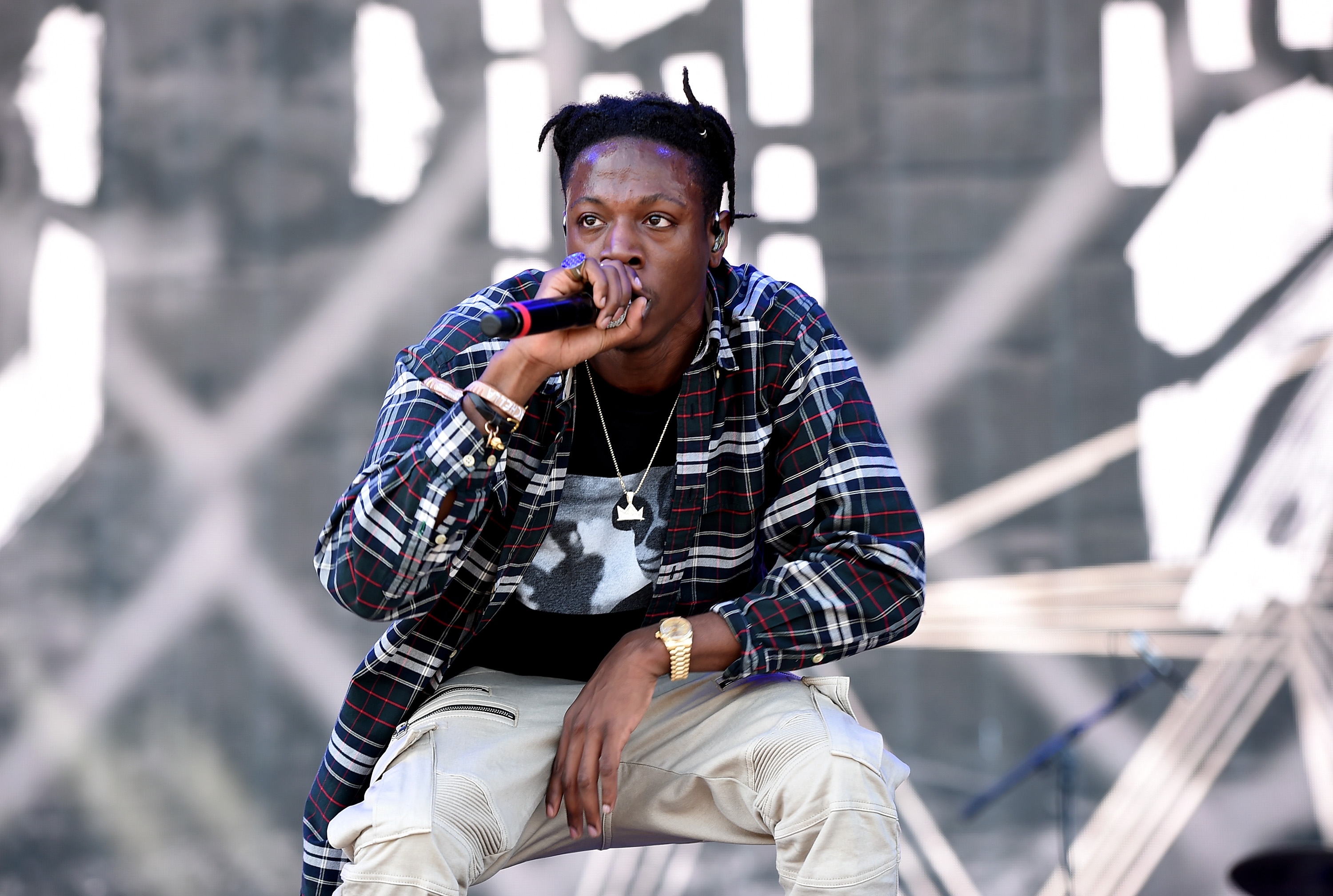 Very quickly, Joey Bada$$ rose to popularity in the underground scene following his debut solo mixtape 1999 and "Waves" released in June 2012. The same year, he released Rejex, a mixtape with all the tracks that got cut on the 1999 mixtape. From freestyling on YouTube catching the eye of World Star Hip Hop and the Cinematic Music Group, Joey Badass' talent was featured on MTV News and in Complex Magazine. He has risen into the surreal world of profound talent and reinventive influence. Still dwelling in his youth and stardom, he has built an identity, carrying old school talent and figuring his place in the rapidly changing rap world. He reaches out into the influences of his childhood and now continuing to reflect on his place as someone with a voice to the mass media and public. With the rapidly innovative hip hop culture being carefully monitored by social media, All Amerikkkan Badass hopefully will refocus on his ability to stay grounded.
Diet Cig- Swear I'm Good At This
This pop- punk duo that formed in late 2014, launched into the scene with their first EP, Over Easy in February of 2015. Two two hit on the lapsing of adolescence, life changes, and relationships with charming reflections of new independence. Diet Cig tends to cross from the unity of sound into and relatable two- liners into monochromatic infidelity slow repetition. While Diet Cig followers prey on their sugar coated appeal, there is light for more than a sugar rush and cavities in the scene. They are yet to find a voice that balances between speedy and memorable, and pedantic and simple.
"I'm Good At This" will kick off the night with a Diet Cig show at Baby's All Right in NYC on Friday, April 7th.
Other Releases:
" Pure Comedy" by Father John Misty
"Every Where Is Some Where" by K. Flay
"Memories… Do Not Open" by The Chainsmokers
"Lovely, Little, Lonely" by The Maine
"Whiteout Conditions" by The New Pornographers
"Wear Your Wounds" by Wear Your Wounds
"The World's Best American Band" by White Reaper